Services
Our dedicated team of fully qualified engineers are capable of rewinding any size of AC & DC rotating machinery. Overhauls and refurbishments carried out in our workshop complex or on site for all motors, pumps, AHU's and engineering equipment. Boardley & Roberts have specialists fully certified / qualified to service Flameproof EX apparatus to AEMT standards in line with the Atex directive.
Supply, Install & Commissioning Of New Plant :

Our engineering team has many years in all types of plant repairs. The 

supply, install &

commissioning of new plant. The removal, refurbishment & refitting of existing plant. On site fault finding. On site overhauls & repairs to plant.
---
Removal, Refurbishment & Re-Fitting Of Existing Plant :

Our engineering team has many years in all types of plant repairs. Including but not limited to, Fan Units, Gearboxes, Electric Motors, Air Handling Units, Frequency Inverters, Pumps & Pressurisation Units.
---
Fault Finding :

Through periodic monitoring of machines vibration, problems such as bearing wear can be detected early enough to permit planned repairs instead of unexpected break downs.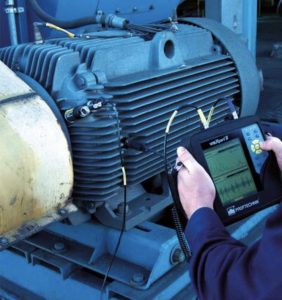 ---
Control Panel Service Contracts

Preventive Maintenance

Laser Alignment
---
Energy Surveys / Analysing New Project Requirements :

Energy

consumption contributes to a major cost in anyones environment, so

to stay competitive these costs must be kept to a minimum. Various green initiatives in the form of government legislation have been implemented including metering requirements and the manufacturer

of energy efficient electric motors. Therefore knowledge of exactly

what energy we are using and where is essential. We are in the position to 

implement saving initiatives such as voltage optimisation equipment, high efficiency electric motors, smart energ

y

saving lighting and altering work patterns to ensure peak charge times are avoided. 
---
---
Thermal Imaging Surveys :

Infrared Thermal Imaging can detect potentially serious faults before they have a chance to develop. A survey of electrical installations will 

reveal in seconds any abnormal component temperatures preceding equipment failure. Our highly trained operators can provide this service on a regular contract as required. 

Motor Rewind / Overhaul : Boardley & Roberts specialise in the complete rewind of all types of AC rotating machinery. DC electric motor repairs and Armature Rewinds. Fully Certified to service FLAMEPROOF Ex apparatus to AEMT standards inline with ATEX directive.
---
Pump Repair / Refurbishment : Boardley & Roberts specialise in all types of Pump repairs, rewinds, overhauls & full refurbishments. Large stocks of mechanical seals, bearings and parts held in stock to ensure a fast turn around on repairs.
---
Gearbox Repair : All types of gearboxes from all manufacturers & brands repaired and serviced. Including gear cutting and all machining requirements.
---
AHU-Fan Repair :

All types of fan units, air handling units, repaired and refurbished.
---
Dynamic Balancing : in house and on site Dynamic Balancing service available.
---
Machining / Turning / milling :

Fully equipped machine shop has personnel with over 40 years experience. Reclaiming of motor bearing housings, machine & sleeve all rotors & shafts returning them to original manufacturers tolerances. Manufacturing of shafts, cutting key ways plus many other machining services.
---
---
24/7 Emergency Response
Specialist Vehicles with Lifting Apparatus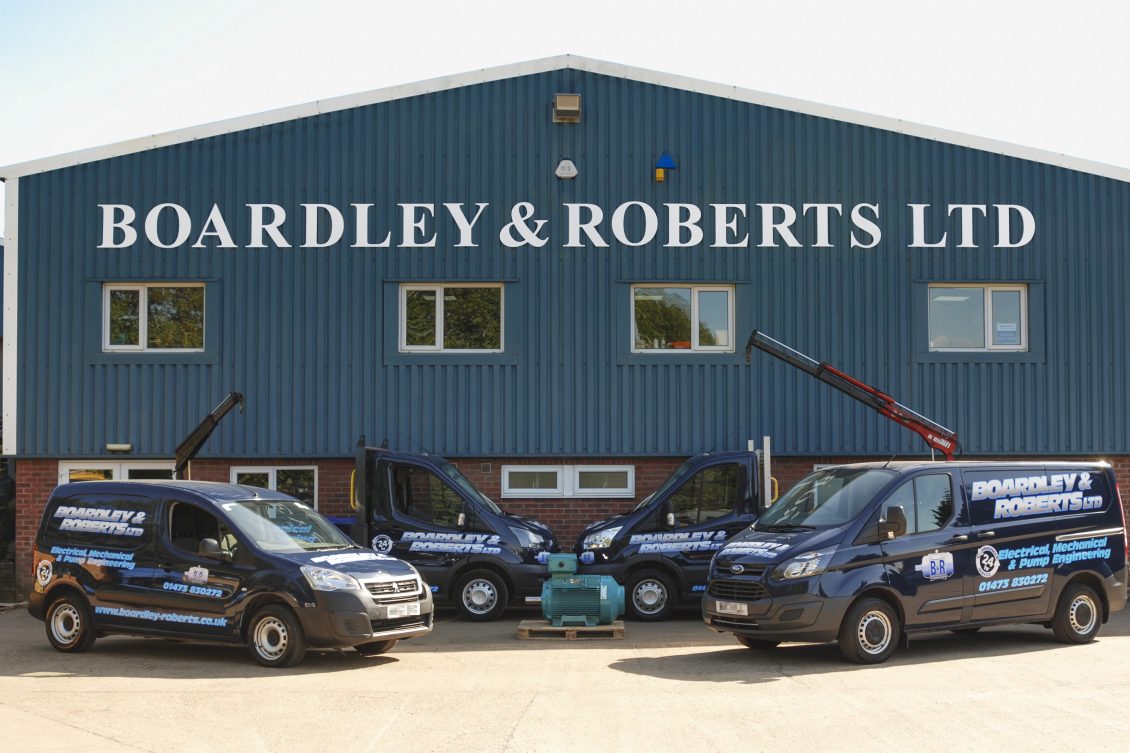 ---